Institute for Hazard Mitigation Planning and Research
Helping Rural Counties to Enhance Flooding and Coastal Disaster Resilience and Adaptation
This project's vision is to develop methods that use remote sensing data resources and citizen engagement (crowdsourcing) to address current data gaps for improved flood hazard modeling and visualization that is scalable and transferable to rural communities. Rural communities – which are often overlooked – face unprecedented challenges due to rising water levels. Despite their flooding risk, there is a lack of flood hazard assessments and inundation maps, exacerbating their vulnerability. The RHRT (Rural Hazard Resilience Tools) Visualization Platform helps overcome both data and communication gaps associated with flood hazard information for our study area. Through this platform, users have the ability to access data on relevant resilience indicators that illustrate a community's capacity to withstand an extreme event and are able to see mapped images from previous flooding events in their community.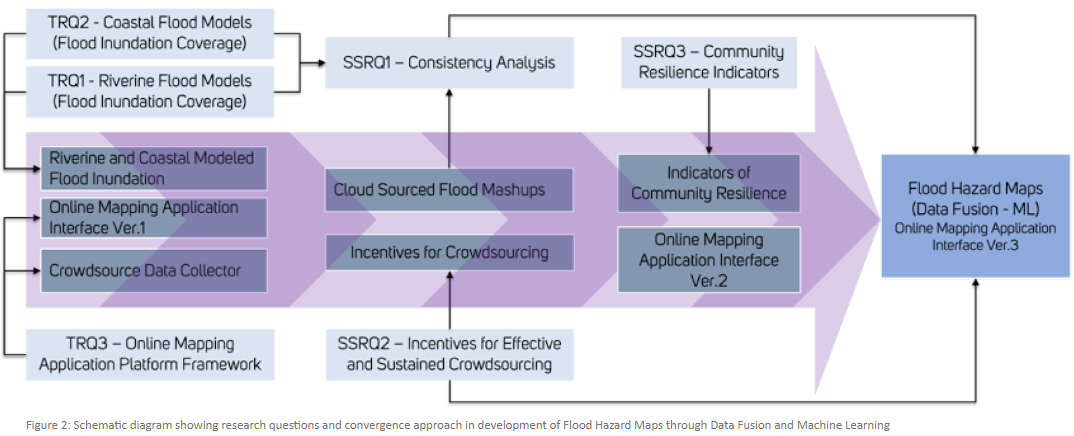 Read more about this project here
Assessing the Expectations Gap
While community lifeline service providers and local emergency managers must maintain coordinated response and recovery plans, their timelines may not match the expectations of local consumers of lifeline services. Indeed, it is quite likely consumers have unrealistic expectations about lifeline restoration, which could explain the current inadequate levels of disaster preparedness. This hypothesized expectation gap has received little attention because engineering research typically addresses providers' capacities, whereas disaster research addresses household and business preparedness. Our project will address this neglected issue by assessing consumers' (households, business managers, and nonprofit managers) expectations about lifeline system performance, and comparing them to lifeline provider capacity in a post-hazard event scenario (following a Cascadia subduction zone earthquake of 9.0 magnitude or greater) in two communities—Kirkland and Shoreline, WA. The research goal of this proposal is to identify and quantify determinants of the gap between societal expectations of critical lifeline systems performance in a hazard event and enhancing consumers' preparedness and lifeline providers' recovery capacity.